It was too muddy under the house to finish the wiring, but it all worked out...the electric company did not come today, so maybe there will be time to do it when it is dry...no rain is forecast for the rest of the week. The other crew worked on the barn today, it is all in, and they are pulling it together....there is a roof held up with poles that will go across the front....
The two pieces are being pulled together....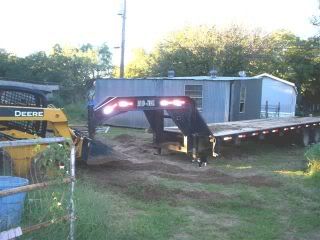 The back view...where we will put our tractor....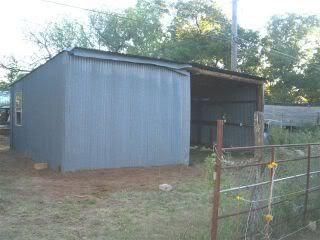 And a lovely yellow garden spider to bless my day....she is beautiful !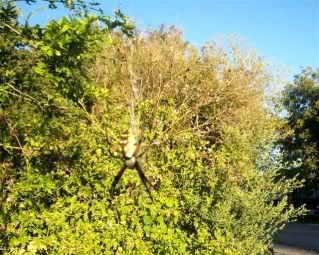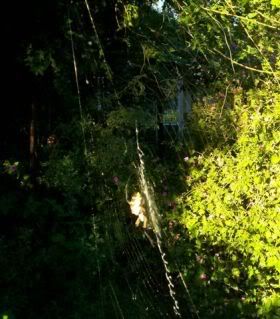 Just breathtakingly beautiful....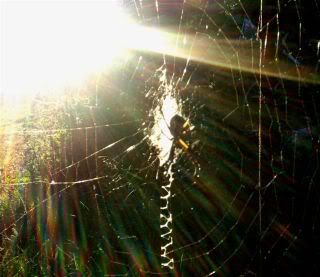 And we did get the roof fixed today....took 2 bundles of shingles to repair it...and part of the kitchen is now taped and bedded on the sheetrock....It just needs a few minor touches...and I ordered the chicken wallpaper border....