I think I should change my name to Busy...I am so busy..since the frost came this week, I needed to finish snapping green beans, which will become part of Sunday dinner tomorrow, plus I put up 3 quarts and 1 pint of jalapeno peppers, plus I did 5 pints of Apple Conserve, and I just made Apple Cookies...which made me feel better, running on a sugar high...LOL
The porch was completed this morning....now we have to see how we can proceed with the deck. Cement is too high, so it will probably have to be wood.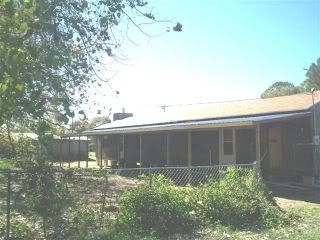 Measuring the height of the deck to be built yet...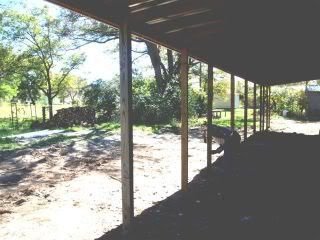 The stoves have been lifted up and the stovepipe is in place. Benny came in laughing and said he started a fire in one of them, and it was great...takes little to amuse us old folks...The tile work is so pretty....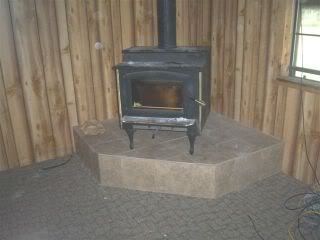 The one in the bedroom still lacks trim around the front. I plan to use Benny's great uncle's old brand to burn the brand all across the wood piece in front of the wood stove. I also need to buy a fireproof hearth rug to go in front of it...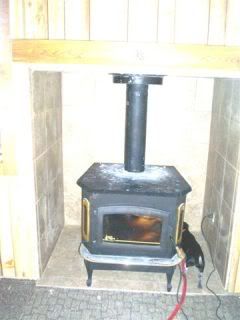 The light has been put up in the kitchen...still waiting for the pot holder to be attached to the top of the ceiling....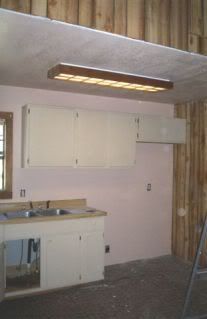 And two pictures of my very favorite...the deer head ! And a smaller one of just little antlers below it, and an old rusty horse shoe I found under the house when it was moved....Hope my luck will be good the rest of the year....