We have been putting the furniture on the patio....it is so nice to sit out there and feel the cool breeze....look at the trees, and the floating little fuzzy seeds that fly down from the blossoms on the huge tree in the yard......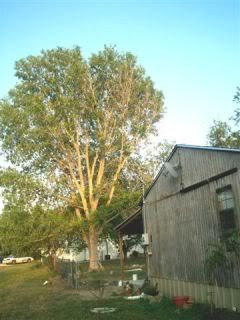 The little fuzzies....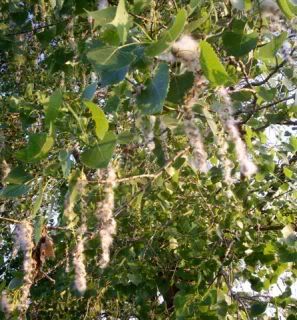 Benny has his hammock on the patio...he loves to lay there and read...and I have my rocking chair...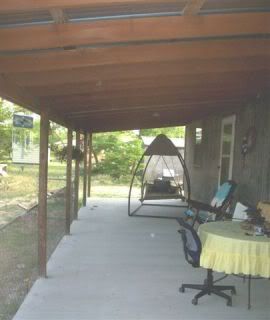 My neighbor Earl made me 6 lovely bird houses for the new place...and he made us a gift of our name and address on a large limb that fell down in my neighbor, David, his kin who passed away..said we could always remember David that way...Earl cut the tree lengthwise and put our name on one slab and the address on another...such a cherished gift....just love it....The Lord has blessed me with wonderful friends, so much to be thankful for every day.
Also working on flowers and strawberries for around the new house....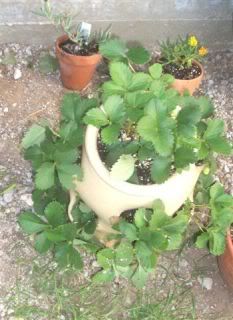 We hope to be in it by next month.....just have to have the phones transferred. We put up chainlink fence for the dogs to contain them, they climbed over the top, so we had to put up an electric fence to keep them in, they have not been introduced to it yet.....will be a HUGE surprise.