They were true to their word, bright and early, the sun peeking down on them, the work began...the cement truck was ready to go and pouring began...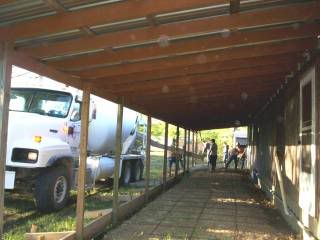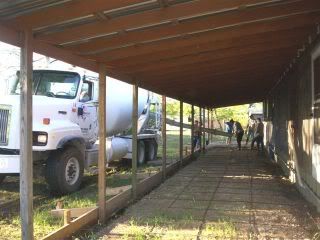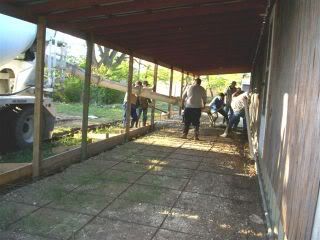 Even the truck driver was smiling and happy this morning...this was truck number one, they had two trucks ready to bring the cement, 20 minutes apart..those boys were really working up a sweat...
Rusty amused me with all the hand signals he kept giving the driver...I was a fast learner...LOL...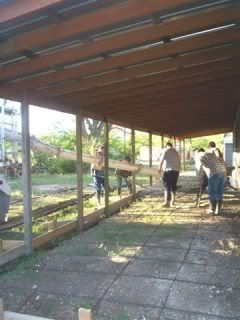 Rusty is a great friend, and true to his word....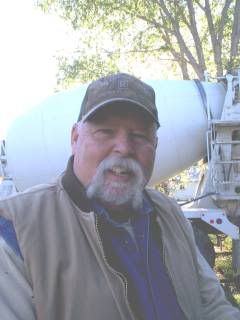 The second truck came mighty close to the edge of the roof..I really held my breath, but he was a great driver...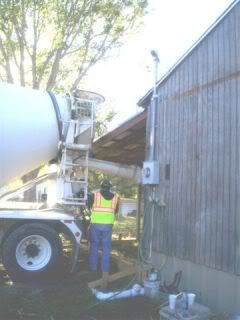 The guys kept smoothing it, and working so hard...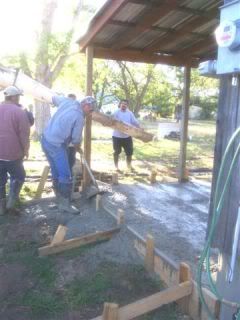 My poor blackberry patch...I had worried so much about them all being broken off and ruined...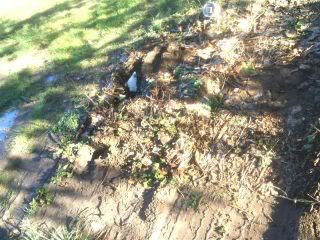 CHECK THIS OUT....THEY STRADDLED MY BLACKBERRY PATCH !!! They were totally unaware of it, but the Good Lord answered my prayers...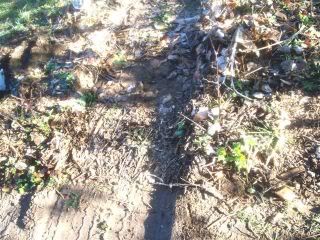 I have had to go down and look several times today....and laugh....at myself for being a worry wart...He had it all under control....
They kept smoothing and smoothing and smearing and smearing...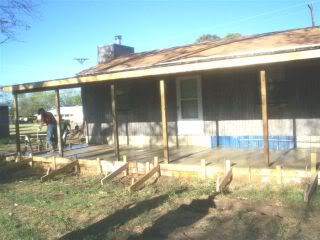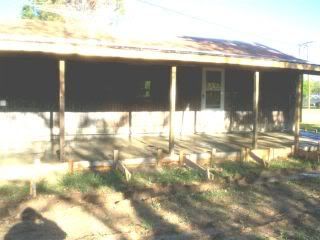 Thanks to these two, the porch looks so beautiful, and so smooth...what hard workers they are...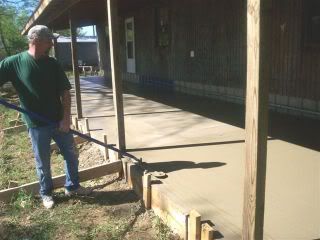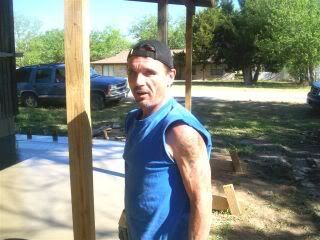 I can't wait for it to dry and cure...I can see hummingbird feeders, and birdhouses galore....I can't wait to sit on my patio and drink sweet tea with my mint in it...
So much to be thankful for today......