4-1-2011
Finally, the patio is being worked on, the crew has really been working hard this morning. I am so excited to see it coming to pass....
My new renter is working for the contractor, so it works out perfectly. Two houses down for him to work this week....and Kimmy gets calls to fix him ice tea...LOL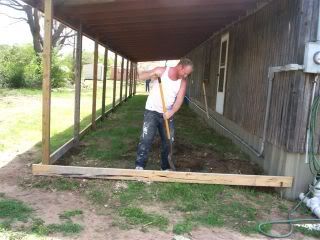 Making for form....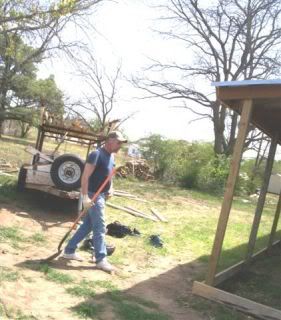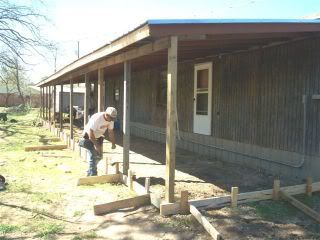 Smoothing it out....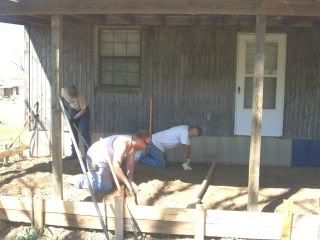 Can't wait to see what tomorrow will bring....
Cutting rebar....